Vertiv ITA 2-20 KVA Online UPS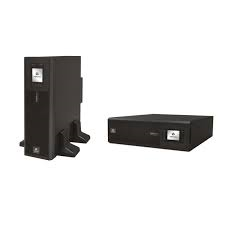 Vertiv ITA 2-20 KVA Online UPS
Price And Quantity
Pack/Packs

240000.00 - 250000.00 INR
Product Specifications
4 Hours

85 mm 430 mm 450 mm
Product Description
Vertiv Ita2 20 Kva Online Ups
In today's dynamic world, it is not enough for enterprises to have basic power protection. With digital trends constantly emerging and transforming the way you do business, business continuity is all the more vital. You simply cannot afford downtime in your critical system or waste time recovering these systems after a disruption. What you need is a robust, high-speed, reliable UPS system, which offers perennial, round-the-clock protection to diverse application needs.
Robust structure with cutting edge channelized airflow design Wide input voltage range, making it immune to grid interference Programmable output outlets/ terminals with cascade protection to protect key devices during heavy load Integrated Ethernet port with HTTP protocol compatibility & streamlined remote monitoring Easy to install, repair, and maintain Compliance with seismic conduction & vehicle carrying test Gravity sense LCD Display Turnkey Dust-proof design with ability to operate under high ambient temperature of up to 50 oC
The Most E icient UPS The Most Compact UPS Load(%)E iciency(%)Liebert ITA2TM oers best-in-class e iciency of up to 96.3% over a wide range of load conditions, resulting in significant OPEX cost savings. ITA2TM' sintegrated Smart Sleep technology in ECO mode provides a superlativee iciency of up to 99%.
Trade Information
General and safety IEC/EN 62040-1 requirements for UPS" EMC requirements for UPS IEC/EN 62040-2 UPS classification according to VFI-SS-111 IEC 62040-3